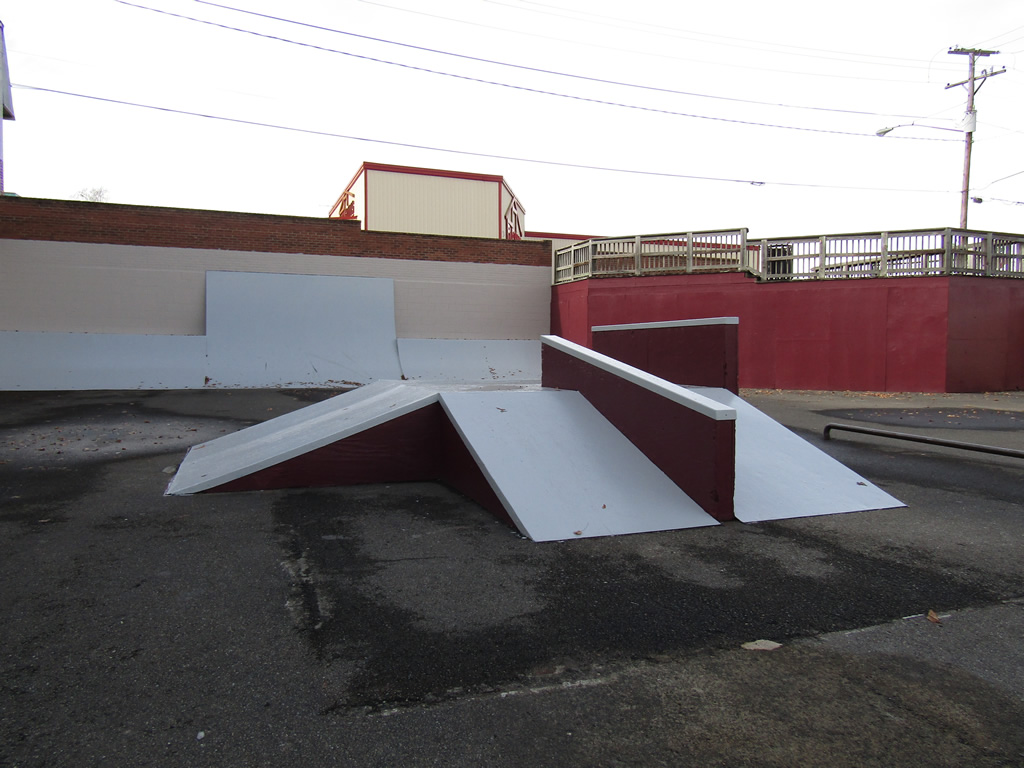 The downtown skate park is located at the corner of Bartlett and Main Street, beside Standard Auto Parts. This facility provides participants the opportunity to work on several different ramps, jumps bars, and boxes from the novice to the most experienced skater. The downtown skate park provides hours of skating fun.
Park Hours: 8:00 am to dark
SKATE PARK RULES
This is a non-supervised area.
Skater must wear knee pads, elbow pads, wrist pads, helmets and shoes at all times.
No smoking inside the park area.
No glass containers.
No bicycles allowed.
No sitting on ramps, jumps, boxes, etc.
Roughhousing or abusive behavior is not permitted.
The skate park is open everyday 8:00 am to dark.
Always skate with a partner.
PLEASE HELP KEEP THIS FACILITY CLEAN AND SAFE BY OBEYING ALL RULES AND REGULATIONS!